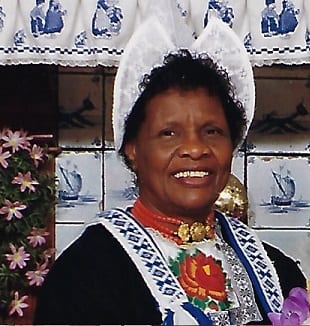 Olga Bowen-King
OLGA EUNICE BOWEN-KING, of Ryan's Court, Grazettes, St. Michael, entered into rest on February 3, 2018.
Daughter of the late Livingston and Louise Bowen
Mother of Stacy King (USA)
Grandmother of Dimitrius King (USA)
Sister of Monica-Ann Roach, Gloria Gill, Yvette Payne, Wanda Hutson, Doriel Blackett (Canada), Ronald and Robert Bowen and Tony Sandiford
Aunt of Candace Noble (USA) and 49 others
Godmother of Beverley Cox
Relative of Minta Beckles and family, the Greaves, Ward and Clarke families
Friend of the Alleyne family, the Shallow family of St.Vincent, Beverley Manning and Our Lady Queen of the Universe Church family.
The funeral leaves Lyndhurst Funeral Home, Passage Road, St. Michael on Wednesday, February 21, 2018, for Our Lady Queen of the Universe Church, Black Rock, St. Michael, where relatives and friends are asked to meet at 10:00 a.m. for the service. The cortege will then proceed to St. Leonard's Churchyard for the interment. Flowers may be sent to Lyndhurst Funeral Home no later than 7:00 a.m. on Wednesday. The body of the late Olga Eunice Bowen-King will repose in the Colin Parkinson Memorial Chapel, Lyndhurst Funeral Home on Tuesday, February 20, 2018, from 4:00 – 6:00 p.m.