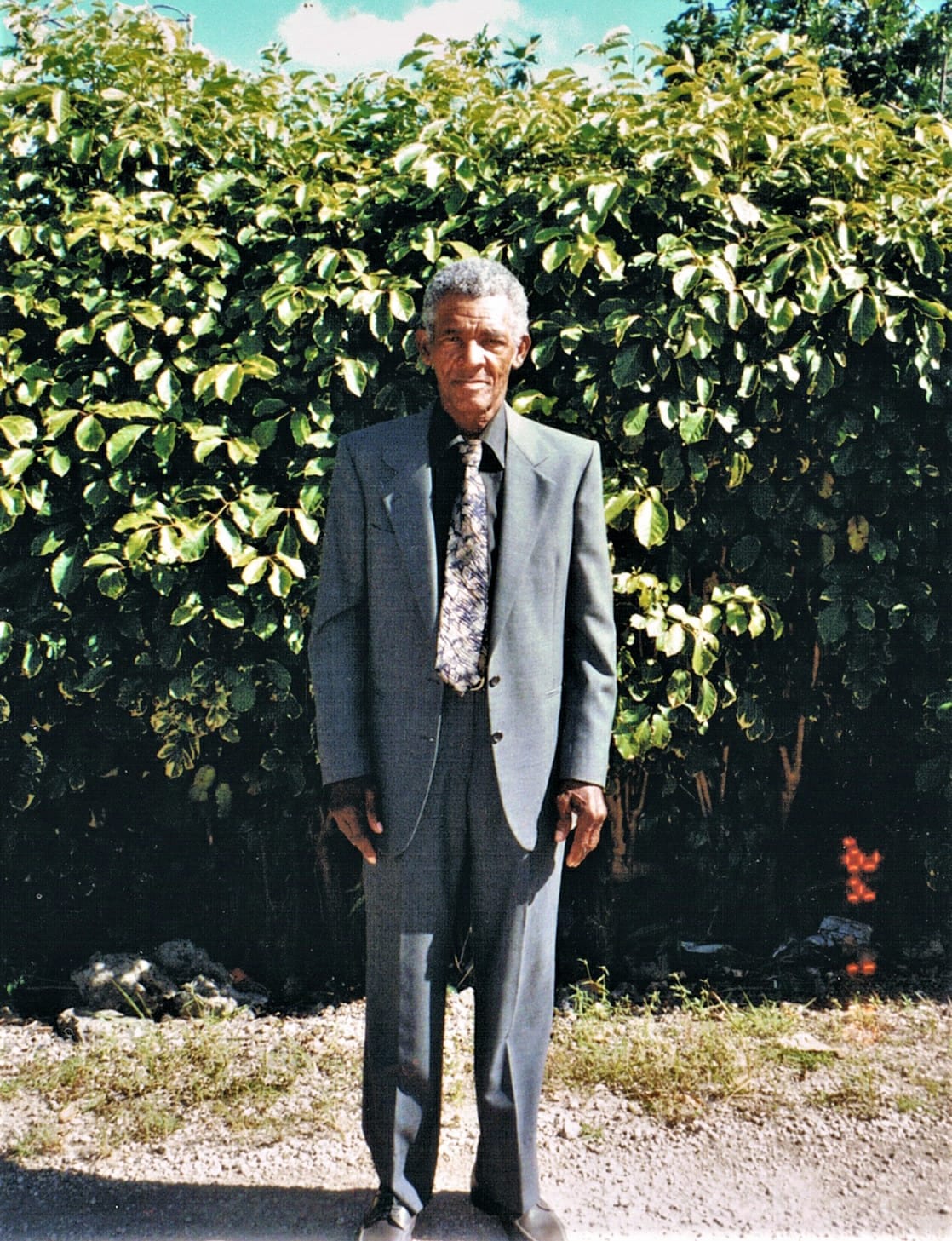 O'Neal Gittens
O'NEAL ST. CLAIR GITTENS, affectionately known as "Harvey", aged 86, of Drax Hall Green, St. George and formerly of 1st Avenue Greens, St. George, enter peacefully into rest on Tuesday, February 25, 2020.
Loving Son of the late Norton Dawson and Doris Almyra Sandiford née Gittens.
Common-law Husband of the late Jadine Smith.
Father of Cheryl, Wendy, Jane, Jennifer, O'neal, Ronley (USA), April and the late Dave "Jackie" Moore.
Stepfather of Susan and Sophia Smith and the late Vernese Smith.
Grandfather of Deandre Thomas, Kimberley Smith, Mark, Everton, Troy, Julian, Keeno, Janelle and Zachella Moore and 17 others.
Great Grandfather of many.
Brother of Charlotta Chase, Edward "Son" Gittens and the late Ronald Gittens.
Uncle of Clarence (USA), Edwin, Barbara, Shirley, Glendine and many more.
Cousin of Pauline Forde.
Relative of the Gittens, Dawson, Griffith and Chase families.
Dear Friend of Margaret White.
Special Thanks to caregiver Marva Walthrust.
The funeral will leave Lyndhurst Funeral Home, Passage Road, St. Michael on Monday, March 09, 2020 for St. Jude Anglican Church, where relatives and friends are asked to meet at 3:30 p.m. for the service and interment. Flowers may be sent to Lyndhurst Funeral Home no later than 1:00 p.m. on Monday. The body of the late O'Neal St. Clair Gittens will repose in The Colin Parkinson Memorial Chapel, Lyndhurst Funeral Home on Sunday, March 08, 2020 from 4:00 – 6:00 p.m.