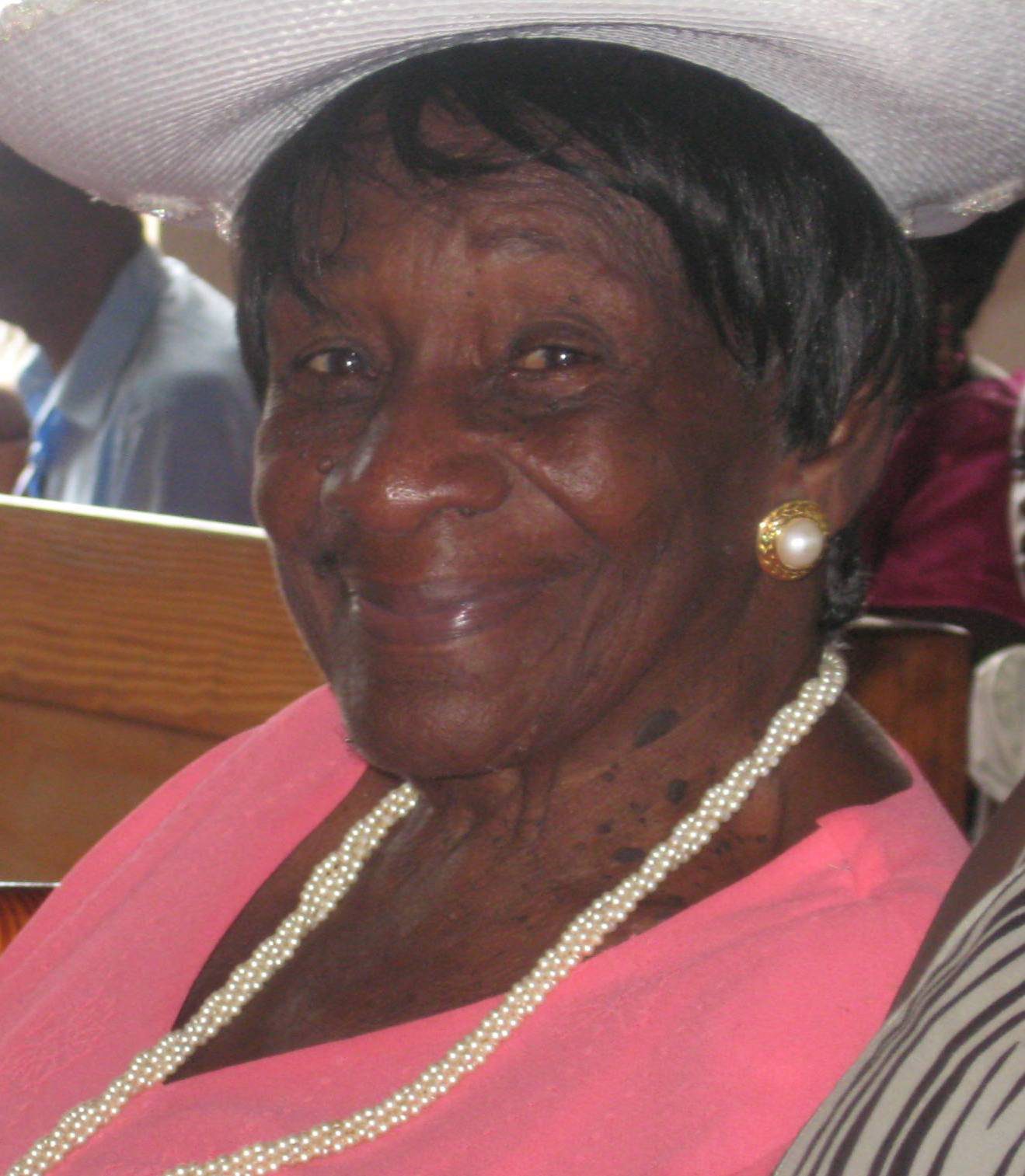 Pearl Prescott
PEARL VASHTI PRESCOTT, NÉE DEANE, also known as "Mildred', age 99, of Macaroni Village, St George was called to her eternal rest on July 29, 2022. Devoted member of the St Jude's Anglican Church.
Daughter of the late Archibald and Viola Gay.
Wife of the late St Clair Prescott.
Mother of Grantley Deane, Norma Patrick JP, Jeannette Holder, Shirley Miller (St Jude's Primary) Otho, Dorothy, Lucille (NCC) and Roger (USA) Prescott and the late Carmeta Nicholls, Ernesta Deane, Yvonne and Seibert Prescott.
Stepmother of Shirley and Ann Simpson.
Grandmother of Basil, Pearline, Glendine (Schools Meals Department), Monica (NCC), Emmerson (Defence and Security Department), Wendell, Alicia (Ministry of Health), Harriett (Schools Meals Department), Sade and Glenfield (USA) Deane, Edward (GPO), Malcolm (MTW), Wayne and Janelle (Central Bank) Holder, Sharon (Immigration Department), Arthur (USA), Shernelle (Eden Lodge Day Nursery), Sheldon, Cordelia (NAB) and Molly (USA) Prescott, Stephanie Charles-Soverall (MTW), Shona Marshall (QEH), Jason and Kim Burgess, Ian Rowe, Beverly Payne, Paulette, Marilyn and Tricia Nicholls (Canada) and predeceased by 2.
Great-Grandmother of Anndell, Kira, Adrian (BDF) and Omari Deane, Chad Lowe, Tyrique Holder (Coral Mist Beach Hotel), Shakir Holder-Alleyne (G4S Security), Sharian Prescott and 39 others.
Great Great-Grandmother of 20.
Mother-In-Law of Louis Patrick, Lionel Holder (USA), Winston Miller and Michelle Prescott (USA).
Aunt of Mavis Taylor (USA), Millicent Deane (USA), Michael and Esther Burrowes, Alene Walcott, and several others.
Godmother of Judith Wiggins, Phillip Barrow and three others
Relative of the Deane, Gay, Howell, Cooke, Miller, and Howard families.
Cherished Friend of the Hon. Miss Mia Amor Mottley, Q.C., M.P., Hon. Dwight Sutherland M.P, Reverend Peter Boxill, Pastor George Lowe, Joseph Padmore, Dr. Leto Greenidge and the Church family of the St Jude's Anglican Church.
A service of celebration and thanksgiving will be held on Wednesday, August 17, 2022 at St. Jude Anglican Church, where relatives and friends are asked to meet at 3:00 p.m. for the service, followed by the interment. Mourning colours are optional. Flowers may be sent to Lyndhurst Funeral Home no later than 12 noon on Wednesday. The body of the late Pearl Vashti Prescott, nee Deane will repose in the Colin Parkinson Memorial Chapel, Lyndhurst Funeral Home on Tuesday, August 16, 2022 from 4:00 – 6:00 p.m. Kindly note that all COVID-19 protocols will be in effect.
The family invites you to view the live streaming of the service.