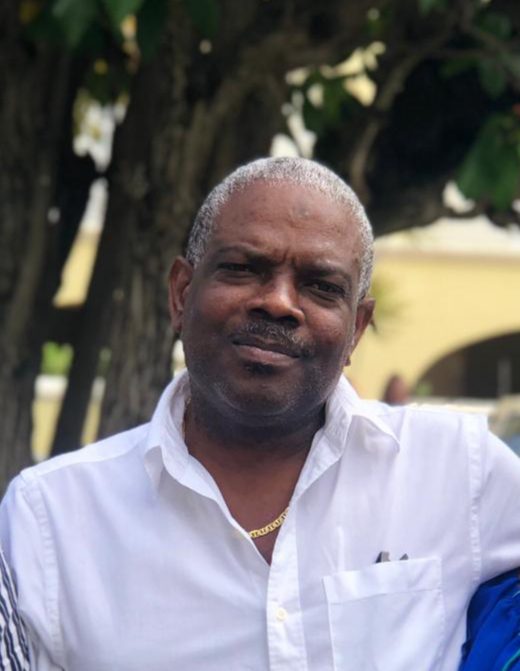 Samuel Bynoe
SAMUEL THOMAS BYNOE, aged 57, of Seascape Development, Inch Marlow, Christ Church, entered into rest on October 07, 2021.
Son of the late Darnley and Pearl Bynoe.
Loving husband of Karen Sheafe-Bynoe.
Caring and adoring father of Melanie and Thomas Bynoe.
Brother of Andrew (Joyce), Mark (Etwyn), Peter (Kelley), Paul (Jo-Ann), June (late Merton), Esther, the late John and Ann.
Uncle of Tomilson, Andraa, Kisandra, Marwin, Deomar, Emaro, Ariel, Wayne, Dareen, Rashad, Antoria, Joshua, Johnathan, Philip, Faith and Kyle.
Great-uncle of Tashae, Tejay, Talique, Elijah, Tyler and Demari.
Son-in-law of Grantley and Ruth Sheafe.
Brother-in-law of Debra Sheafe.
Relative of the Bynoe, Grant, Millington, Crane and Dawe families.
Friend of the Niles family, Andrew Boyce, Cortez Downie, Patrick Berko and many others.
A service of celebration and thanksgiving for the life of Samuel Thomas Bynoe will be held on Monday, October 18, 2021 at 10:00 a.m. Flowers may be sent to Lyndhurst Funeral Home no later than 7:30 a.m. on Monday. The body of the late Samuel Thomas Bynoe will repose in the Colin Parkinson Memorial Chapel, Lyndhurst Funeral Home on Sunday, October 17, 2021 from 4:00 – 6:00 p.m.
The family invites you to view the live streaming of the service; to view, please click here.