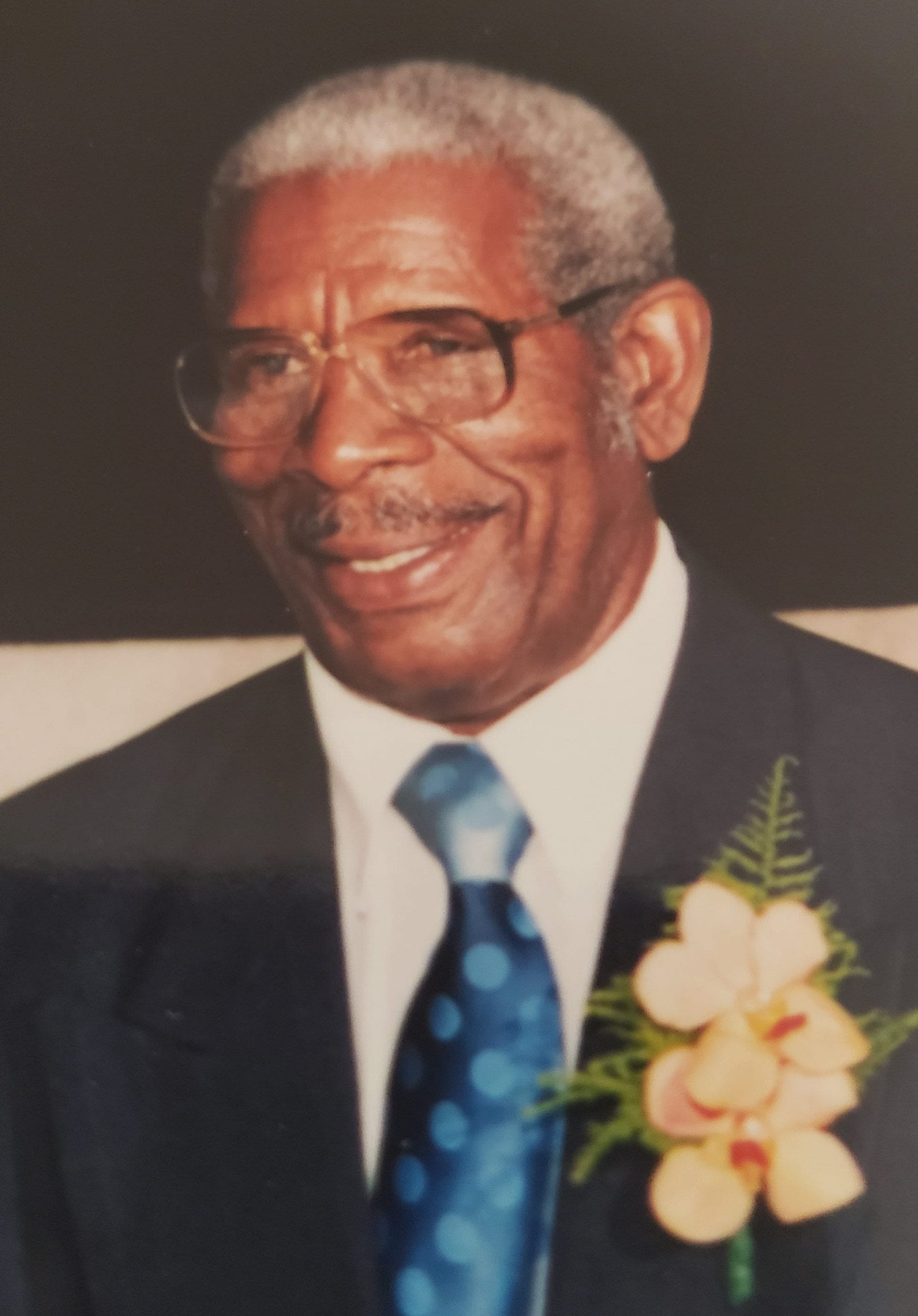 Seymour Douglas
SEYMOUR GERARD DOUGLAS of #7 Seaview Road, Chancery Lane, Christ Church and formerly of Bank Hall, St. Michael entered into rest on Saturday, May 12, 2019. Retired Operations Manager and Director of Mobil Oil Barbados Ltd.
Son of the late Capt. John Douglas and Theodora Harding.
Loving husband of the late Norma Douglas
Father of June, Jimmy, David and the late Jerry Douglas.
Grand-father of Chelsea, Kyle, Naomi, Kara, Kandi and Summer Douglas, Romel and Raisa Matthews, Kristen Sorton and Johann Greene.
Father- in- law of Carol–Anne Cozier Douglas and Mary Holder.
Brother of Owen, Edmund, Euna, and Grace Douglas, Joyce Cumberbatch and the late Conrad Douglas, Marie Medford, Phyllis Robinson, Ermine Hutchinson and Cecile Douglas.
Brother-in-Law of Noel, Carlo, Winston and  Everton Bynoe and Hazel Norville.
Uncle of Donald Hutchinson, Mark and Robin Douglas, Reginald Medford and many more.
Relative of the Douglas, Medford, Bynoe, Norville, Blenman and Elliot families.
The funeral leaves Lyndhurst Funeral Home, Passage Road, St. Michael on Tuesday, May 28, 2019, for Hawthorn Methodist Church, Rendezvous Hill, Christ Church, where relatives and friends are asked to meet at 10:00 a.m. for the service. The cortege will then proceed to Coral Ridge Memorial Gardens, The Ridge, Christ Church for the interment.  Flowers may be sent to Lyndhurst Funeral Home no later than 7:30 a.m. on Tuesday. The body of the late Seymour Gerard Douglas will repose in the Colin Parkinson Memorial Chapel, Lyndhurst Funeral Home on Monday, May 27, 2019, from 4:00 – 6:00 p.m.