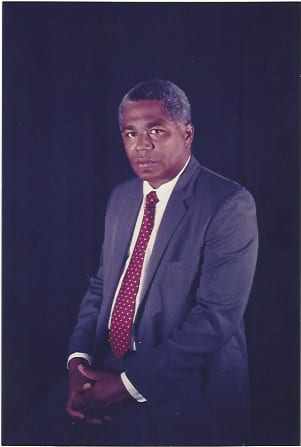 Sir Anthony Bryan
SIR ANTHONY BRYAN, KA, CHB, GCM, JP, Paul Harris Fellow, of Astoria Court, Astoria, St. George, entered into rest on June 05, 2020.
Son of the late Valeria Prescott and Arthur Alleyne.
Husband of the late Astoria Bryan.
Father of Anthony, David and Richard.
Grandfather of Alexander, Gabriella, Sienna, Anthony and Dafina.
Father-in-law of Sonia, Pearl and Gail.
Brother-in-law of Stephen Thorne, Joan Frederick and Gloria Agard.
Cousin of Olga Leacock, Denise Bailey and the Bryan families of Bibby's Lane and Bourne's Village.
Relative of the Alleyne and Goodman families.
Cherished mentor and father figure of the employees of Barbados Broadcasting Service Ltd. and Advocate Publishers (2000) Inc.
Friend of the Elliott family of Canada, Henry Moulton, Eglon Sealy, Angus Prince and Dr. Gregory Hodges.
A service of celebration and thanksgiving will be held on Thursday, June 18, 2020 at St. Thomas Parish Church, where relatives and friends are asked to meet at 2:00 p.m. for the service. The cortege will then proceed to St. Matthew Anglican Church for the interment. Flowers may be sent to Lyndhurst Funeral Home, Passage Road, St. Michael, no later than 11:00 a.m. on Thursday. The body of the late Sir Anthony Bryan will repose in the St. Matthew Anglican Church, Jackmans, St. Michael on Wednesday, June 17, 2020 from 3:00 – 5:00 p.m. Due to social distancing restrictions, persons must be six feet apart unless of the same household.
The service is being streamed live on the St. Thomas Parish Church's Facebook Page or here.