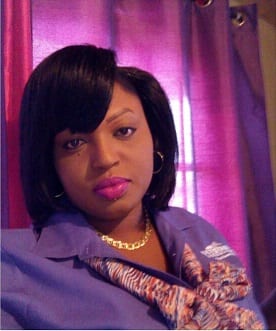 Sophia Natasha Bailey
SOPHIA NATASHA BAILEY, aged 38, of Stevenson Land, Tudor Bridge, St. Michael, entered peacefully into rest on December 05, 2017. Assistant Manager of Federal Bookmakers.
Daughter of Rudolph Jones and Joan Bailey.
Mother of Shaquon Bailey.
Sister of Ronald, Derick, Kim, Janelle and Latoya Bailey.
Aunt of Marlene Bailey.
Niece of Kelvin, Anthony and Vincent Jones and Myale Padmore.
Friend of Shane Vaughn, Ainsley Alleyne and Melani Shepherd.
The funeral leaves Lyndhurst Funeral Home, Passage Road, St. Michael on Monday, December 18, 2017, for The Mount of Praise Wesleyan Holiness Church, Tudor Bridge, St. Michael, where relatives and friends are asked to meet at 2:00 p.m. for the service. The cortege will then proceed to Westbury Cemetery for the interment. The body of the late Sophia, Natasha Bailey will repose in The Colin Parkinson Memorial Chapel, Lyndhurst Funeral Home on Sunday, December 17, 2017 from 4:00 – 6:00 p.m. Flowers may be sent to Lyndhurst Funeral Home no later than 11:00 a.m. on Monday.