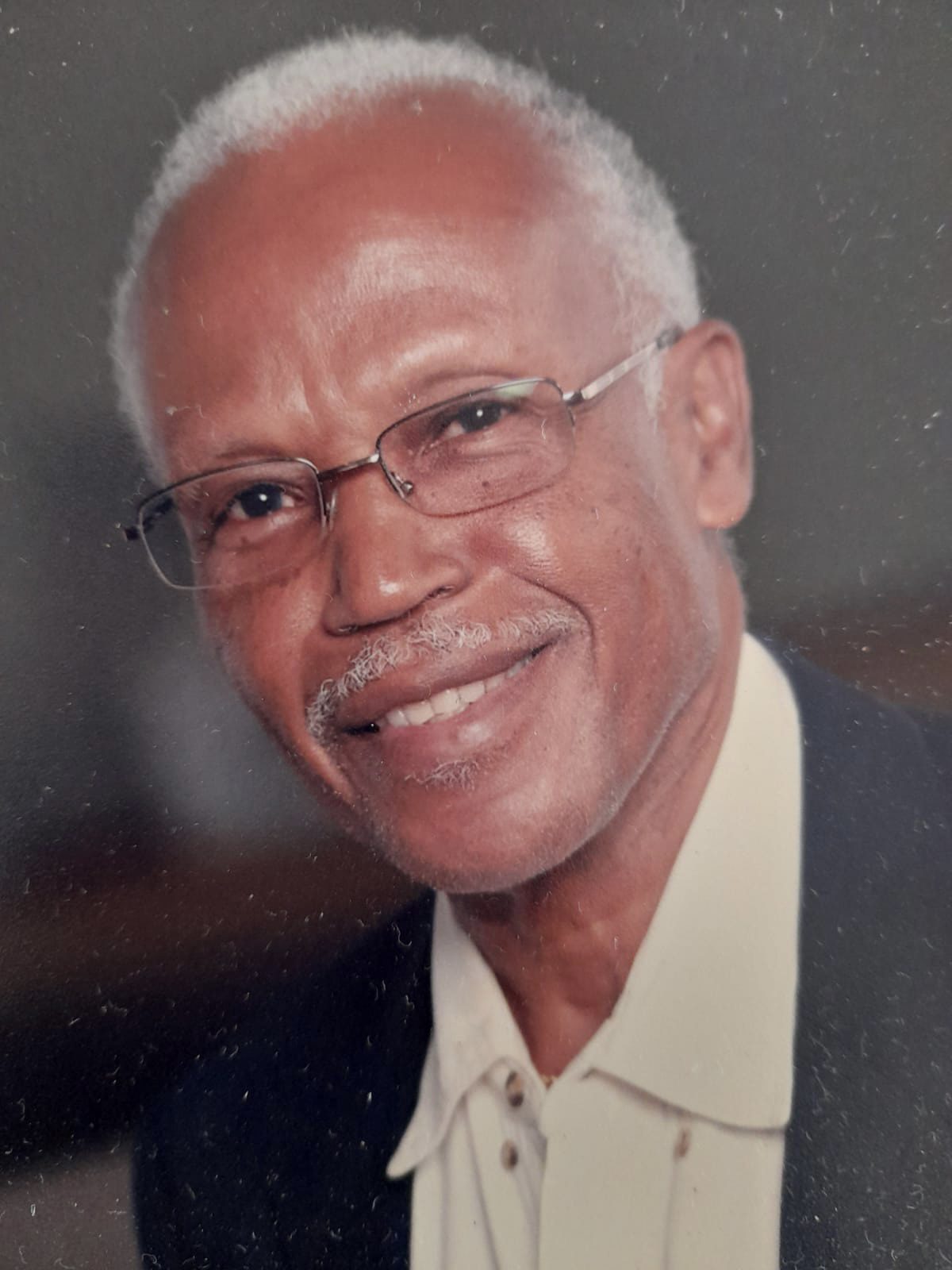 Stanton Hewitt
STANTON "DERRY" HEWITT, aged 84, of Appleby Gardens, St. James and formerly of Brooklyn, New York, entered into rest on October 11, 2021. Member of Lodge Thistle No. 1014, Combermere Alumni and the Beach Posse.
Son of the late John Winston "Timmy" Hewitt and Eileen Sylvester Odle.
Companion of Esme Yearwood.
Father of Anthony "Tony" Williams, Andrew "Andy" and John Hewitt.
Grandfather of Faith and Ayana Williams, Satasia and Melody Hewitt.
Great-grandfather of Lovve Williams and Meadow Romano.
Brother of Yvonne Gaskin, Norma Williams-Klassen, Colin Hewitt and Joan Grant (all of Canada), John "Hadley" Hewitt and Mavalene Morris (both of the USA), Anthony Hewitt QC, Sandra Forde and the late Ralph Hewitt, Stanton and Charles Clarke, Larayne Murrell, Wilma Bourne and Clyde Johnson.
Father-in-law of Lorane Williams.
Uncle of many nieces and nephews.
Cousin of Joan Haynes, Cyrilene Eastmond, Wendy Odle-Harvey, Jasper Hewitt, Anthony Waterman and many others.
Friend of many too numerous to mention.
A service of celebration and thanksgiving for the life of Stanton "Derry" Hewitt will be held on Thursday, November 04, 2021 at 10:00 a.m. Flowers may be sent to Lyndhurst Funeral Home no later than 7:30 a.m. on Thursday. Kindly note that all COVID-19 protocols will be in effect.
The family invites you to view the live streaming of the service; to view, please click here.