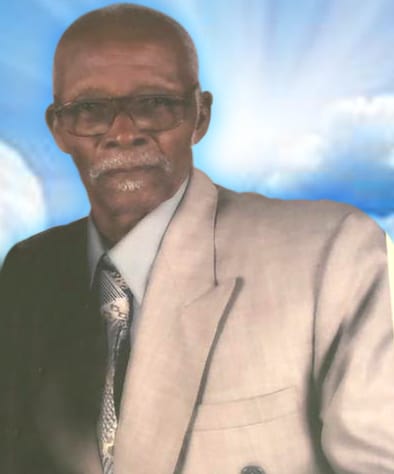 Sydney Beckles
SYDNEY ADOLPHUS BECKLES, aged 91, of 4th Avenue, Manning's Land, Bank Hall, St. Michael, entered into rest on November 13, 2022. Retired Shop Proprietor.
Son of the late Viola Beckles.
Husband of Myrtle Marshall-Beckles.
Father of Angela Beckles-Moore (USA), Colleen Dottin-Jones and Shawn Griffith.
Stepfather of Valerie Gale, Betty Marshall-Gill (Canada), the late Trevor and Marilyn Marshall.
Grandfather of Sherry-Ann Husbands (USA) and Damian Griffith.
Great-grandfather of Jordan and Jaelyn McHardy (USA).
Step grandfather of Natalie Maughn and 8 others.
Brother of the late Muriel Adina Beckles-Hinds.
Great-uncle of Ricardo Beckles and Richard Beckles.
Father-in-law of Richardo Dottin-Jones and Winsome Griffith.
Brother-in-law of Pearl Osbourne, the late Roy and Audrey Marshall.
Relative of Joyce Marshall, Anthony Gill (Canada) and Dale Maughn.
Friend of the O'Neale, Humphrey and Mayers families.
A service of celebration and thanksgiving will be held on Tuesday, December 13, 2022 at Black Rock Seventh-Day Adventist Church, where relatives and friends are asked to meet at 10:00 a.m. for the service. The cortege will then proceed to Westbury Cemetery for the interment. Flowers may be sent to Lyndhurst Funeral Home no later than 7:30 a.m. on Tuesday. The body of the late Sydney Adolphus Beckles will repose in the Colin Parkinson Memorial Chapel, Lyndhurst Funeral Home on Monday, December 12, 2022 from 4:00 – 6:00 p.m. Kindly note that all COVID-19 protocols will be in effect.
The family invites to view the live streaming of the service; to view, please click here.