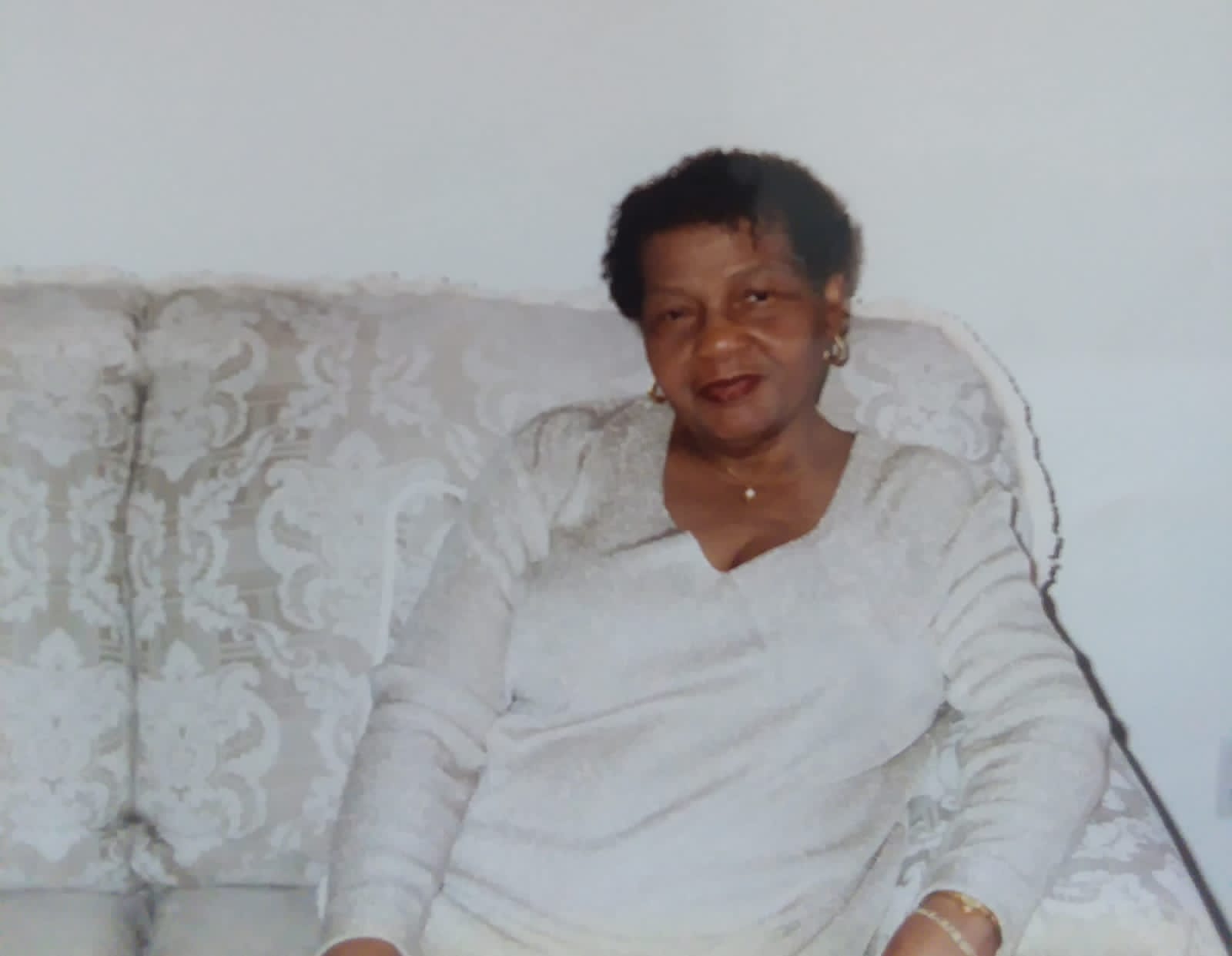 Sylvia Evelyn
SYLVIA ANNETTA EVELYN, of East Orange, New Jersey and formerly of 4th Avenue Alleyne's Land, Bush Hall, St. Michael, entered into rest on March 23, 2021.
Daughter of the late Ethelene Evelyn and Samuel Webb.
Beloved Mother of Audrey, Ian, David and Jennifer Holder and Evett Evelyn (all of the USA).
Grandmother of Allison and 12 others (USA).
Great-Grandmother of Tariq and 12 others (all of the USA).
Sister of Dorothy Evelyn (USA) and the late George and Harold Evelyn, Edna Jordan and Winnifred Chase.
Aunt of Winfield Chase, Judy and Orson Haynes, the late Nadine Patricia Jordan and 3 more (USA)
Cousin of Gwendolyn Evelyn.
Mother-in-law of Sanjean Holder and Deidri Holder (both of the USA).
Relative of the Evelyn, Greaves and Haynes families.
Dear friend of The Jones (USA), the Burrowes, Lavine family and the Connell families.
The funeral leaves Lyndhurst Funeral Home, Passage Road, St. Michael on Thursday, April 29, 2021 the chapel of Coral Ridge Memorial Gardens, The Ridge, Christ Church, where relatives and friends are asked to meet at 10:00 a.m. for the service and interment. Flowers may be sent to Lyndhurst Funeral Home no later than 7:30 a.m. on Thursday.