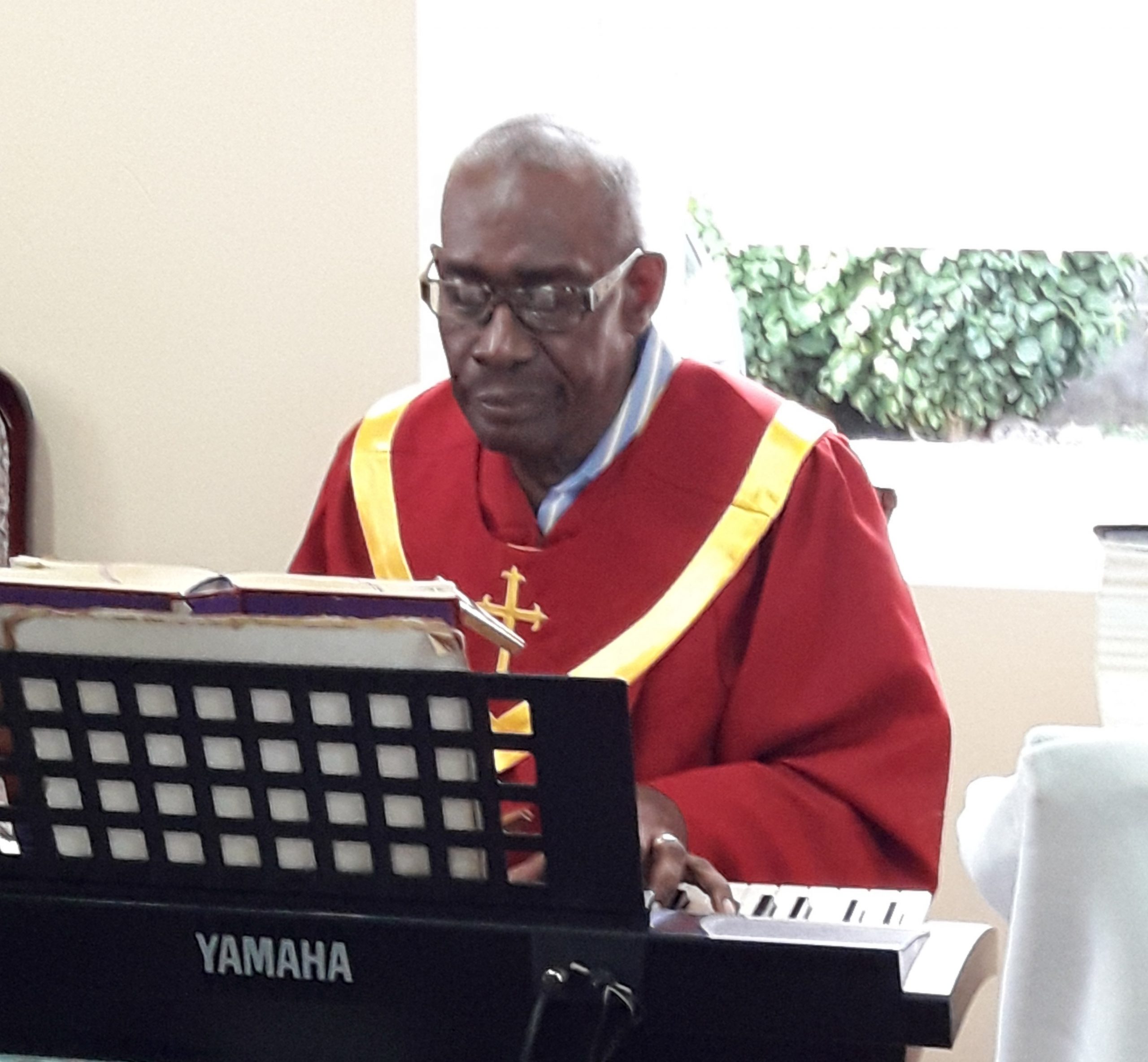 Sylvian Moore
Sunrise: 4th October, 1948
Sunset: 17th September, 2020
SYLVIAN SYLVESTER MOORE, aged 71, of Crab Hill, St. Lucy.
Former employee of Speightstown Boys' School, Plantations Ltd. and DaCosta Mannings; organist of Selah Methodist Church; member of James Street /Speightstown Methodist Church Circuit Choir.
Son of Ianthe Moore and the late Ivan Moore.
Husband of Joycelyn Moore.
Father of Kaeron and Kevin Moore.
Grandfather of Chekobi, Chekhyla, Khai and Kaeana Moore.
Brother of Oswald Harris and Timothy Husbands (UK), Vida Rock, Dorial Broome, Saleta Moore-Depieza, Monica Springer, Urlene, Rudolph and Whitfield Moore, the late Gerald Husbands, Evadney Jackman and Geoffrey Moore.
Uncle of Audrey Rock and Michelle Harris (UK), Diane Harris, Richard Moore, Shawn Depieza, Matthew and Joyanne Moore, Eudine Cumberbatch and 26 others.
Great Uncle of Lisa-Anne Allanby, Kelvene Harris and 21 others.
Nephew of Clarine Boyce.
Brother-in-law of James Rock, Hyacinth and Phyllis Moore, Vernon and Otha Carter, Esther Hamblin and 8 others.
Relative of the Boyce, Harris, Cadogan, Hinds and O'Neal families.
Friend of Ann Scantlebury, John Sobers, Roy Neblett, Keith Lawrence, Rudy Jordan, Carra Carington, the late Melvin Walters and many others.
The funeral leaves Lyndhurst Funeral Home, Passage Road, St. Michael on Saturday, September 26, 2020 for the Chapel at Mount Pleasant Memorial Gardens, Pleasant Hall, St. Peter, where relatives and friends are asked to meet at 10:00 a.m. for the service and interment. Flowers may be sent to Lyndhurst Funeral Home no later than 7:30 a.m. on Saturday.
The body of the late Sylvian Sylvester Moore will repose at Selah Methodist Church, St. Lucy on Friday, September 25, 2020 from 4:00 – 6:00 p.m.
Please be aware that all COVID restrictions will be observed.
To view the live stream of the service, please click here.