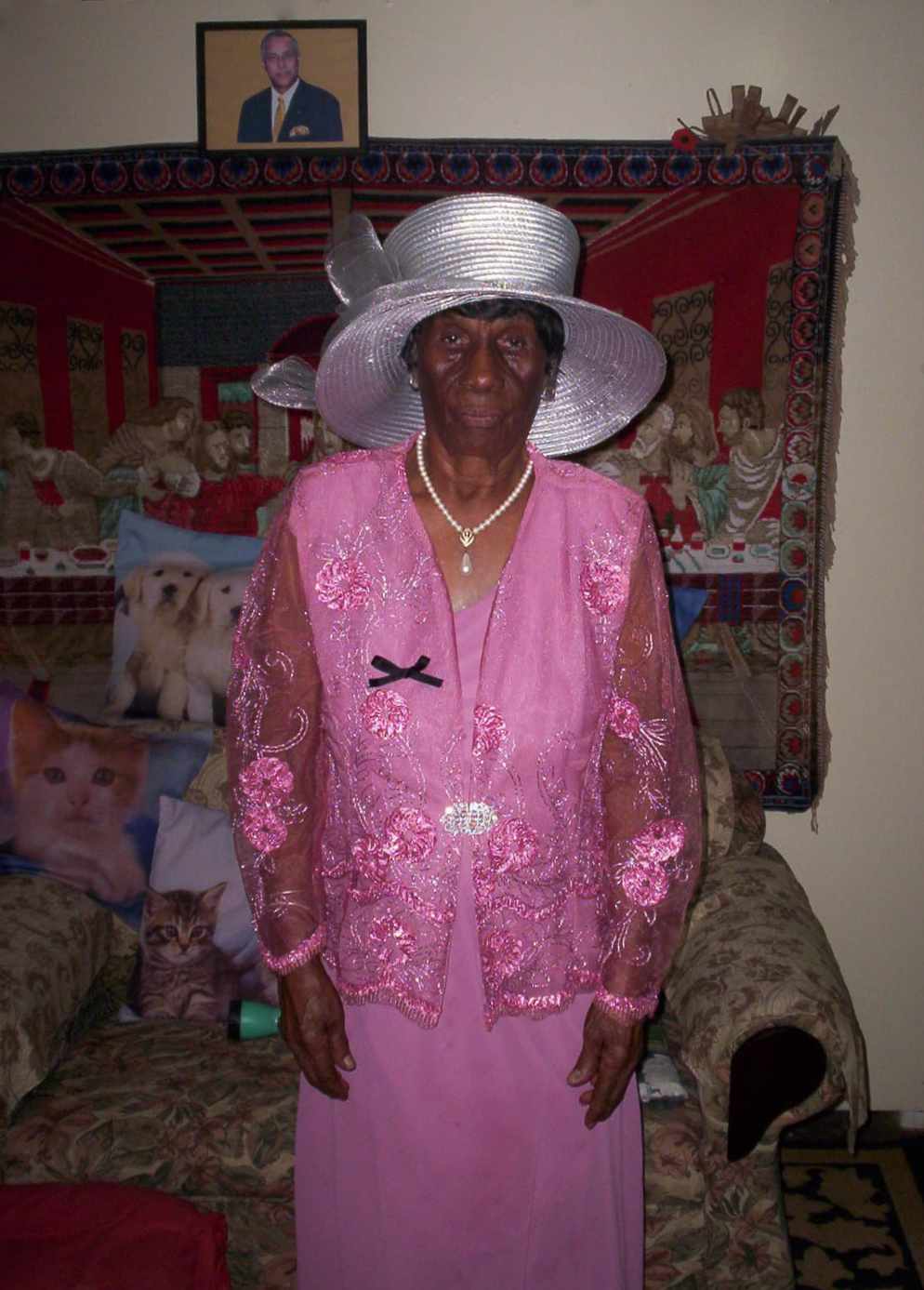 Thelma Griffith
THELMA CELESTINE GRIFFITH, aged 93, of Clarkes Hill, Near St. Catherine, St. Philip, entered into rest on September 01, 2020.
Mother of George Griffith, Celestine Ough and Birkby Griffith (Canada).
Grandmother of Ricardo, Rochelle, Fiona and Marsha Griffith, Jacqueline and Thelma Ough.
Great-grandmother of Joshua and Tyler Griffith, Amani Phillips, Matthew and Anita Winkler.
Great-great-grandmother of 2.
Sister of Hilda, Doreen, Lilian, Eunicey and Ralph Butcher.
Aunt of Winsley Griffith, Lorraine, Wendy, John and Matthew Coppin, Glenis, Roger, Paul, Sharon, Gregory and Radalye Butcher, John Bushelle, Philip, Beverley, Hope, Michael and Sammy Massiah.
Mother-in-law of Tamisha Williams-Griffith, Minerva Griffith and Barry Ough.
Relative of the Griffith, Butcher, Brathwaite and Pearce families.
Friend of Roseta Jones-Griffith, Donna, Monica and Cedric Straughn, Marva Cossey, Thelma Brewster, Lucine Adams, Angela Mason, Romie Stuart and Loretta Tull.
The funeral leaves Lyndhurst Funeral Home, Passage Road, St. Michael on Saturday, September 19, 2020 for St. Catherine Anglican Church, St. Catherine, St. Philip, where relatives and friends are asked to meet at 10:00 a.m. for the service and interment. Flowers may be sent to Lyndhurst Funeral Home no later than 7:30 a.m. on Saturday. The body of the late Thelma Celestine Griffith will repose in the Colin Parkinson Memorial Chapel, Lyndhurst Funeral Home on Friday, September 18, 2020 from 4:30 – 6:00 p.m. Please be aware that all COVID restrictions will be observed.
To view the live stream of the service, please click here