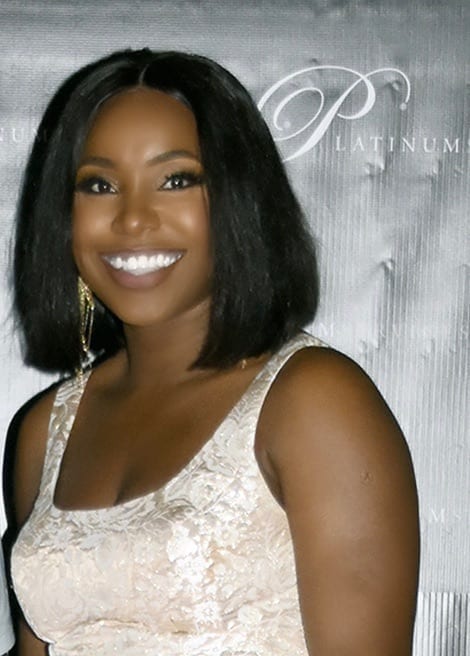 Toni Millar
TONI NICOLE KATRINA MILLAR of "Toniville" Kingsland Terrace, North, Stage 3, Christ Church entered into rest on November 29, 2019. General Manager of Platinum Services Limited.
Daughter of Gail Ann Pearce-Gittens and the late Anthony Millar.
Mother of Ciara Carrington.
Step-daughter of Ricardo Gittens.
Sister of Tanya Pearce, Andre Millar, Greg Alleyne and Jadon Pearce.
Aunt of Rachana, Azzia, Jevonta, Elias (USA), Tajery, Kiara and Jayce.
Niece of the Millar and Graeme-Kits (London, UK) families, Sandra and Daphne Pearce, Sharon Cumberbatch, Otha, Alisha, Danna and Robert.
Cousin of Albert Millar, Deidre, Paula, Omar, Damian, Leanne, Akiva and many more.
Special friend of Shelly and Ralph "Bizzy" Williams, Calvin Alkins, Tedroy Clarke, Akhnaten Burrowes, Michelle Daisley, Jenever, Jenaetha, Andre, Fay (Canada), Arlene, Dwayne, Shane and Joan (USA), Roger Padmore, Wayne, Andrew Carrington, Brenda Gittens, Kim Clarke, the UWI Open Campus, Platinum Services, Williams Industries and Coles Engineering Limited families.
God-daughter of Robert and Kim Pilgrim and Anthony Bernard.
Relative of the Prince and Maynard families.
A service of thanksgiving will be held on Tuesday, December 17, 2019, at Abundant Life Assembly where relatives and friends are asked to meet at 1:00 p.m. for the service. The cortege will then proceed to Coral Ridge Memorial Gardens for the interment. Flowers may be sent to Lyndhurst Funeral Home no later than 11:30 a.m. on Tuesday. No mourning colours by special request. The body of the late Toni Millar will repose in the Colin Parkinson Memorial Chapel, Lyndhurst Funeral Home on Monday, December 16, 2019, from 4:00 – 6:00 p.m.