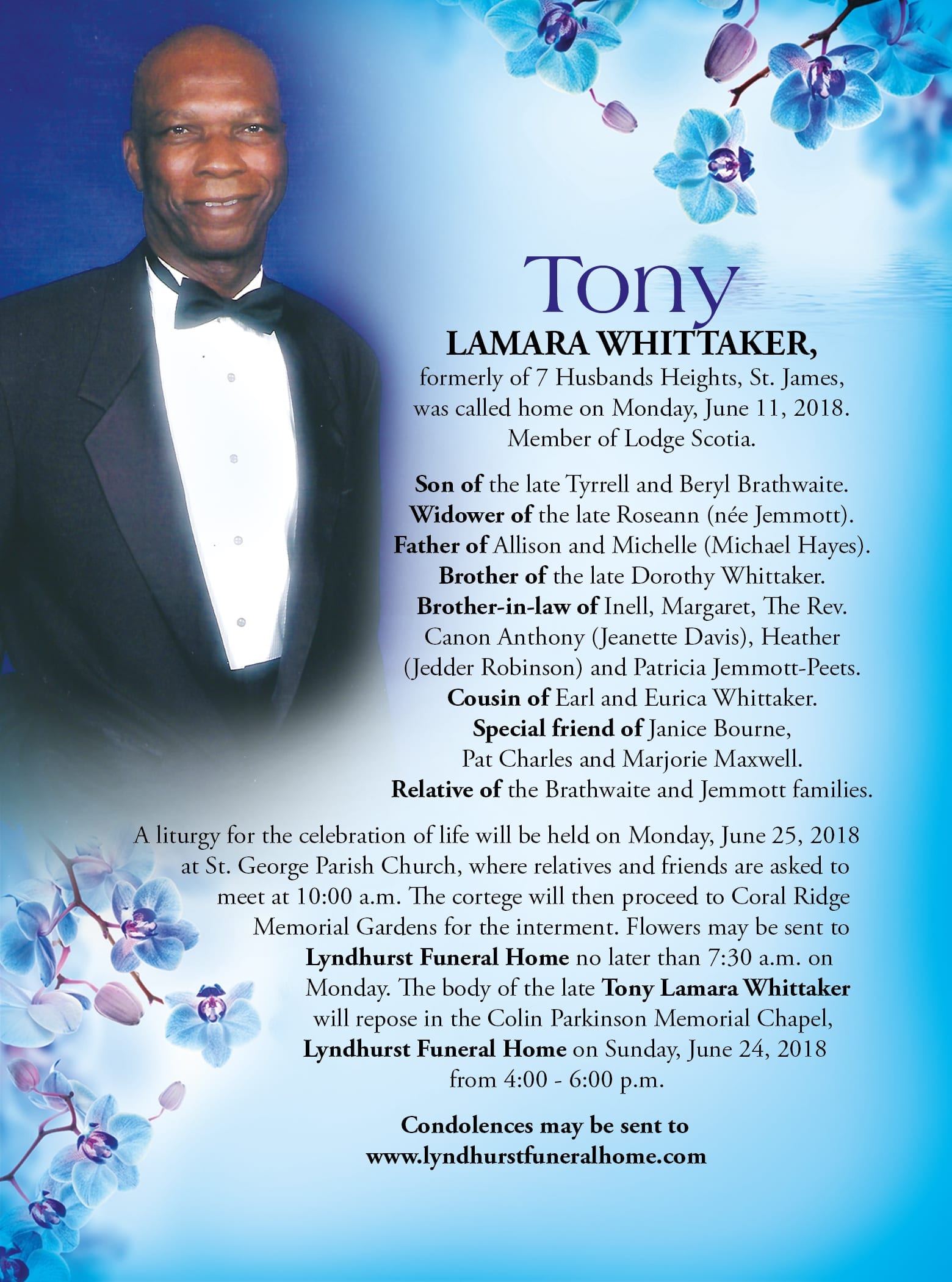 Tony Lamara Whittaker
4 entries.
Rest in Peace my brother and may the Supreme Being keep watch over your spirit.
Allison, Michelle-
Your GA/NJ family sends all of our love, thoughts, and prayers in your time of loss.
Dear Allison and Michelle and family,
The Cutting Family in Atlanta sends our deepest condolences on the recent passing of your Dad. We know Gage you are all still grieving the loss of your Mum. We hope that you will find solace in the knowledge that they are again together in the everlasting arms.
David & Heather Cutting.
Saddened to learn of the passing of Tony. Another colleague from the good old days has left us to join the glorious band of those who have gone before. Please convey my sincerest condolences to the family and friends of Tony. ???????????????????
Farewell...dear Tony.... farewell


Eddie Haynes
Tucson Az