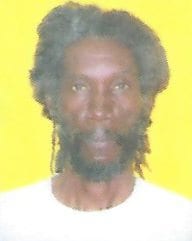 Tyrone Alexander Leacock
TYRONE ALEXANDER LEACOCK, of Belle Gully, St. Michael, entered into rest on May 15, 2018.
Son of Alexander Linton ad Elsa Leacock (Retired Shopkeeper of the Ivy, St. Michael)
Brother of Lorraine Menns (USA)
Uncle of Ishmael and Camille Menns (USA)
Nephew of Maureen Boyce, Robert Leacock and Timothy Linton.
Relative of the Linton, Briggs and Boyce families
The service will be held at the Colin Parkinson Memorial Chapel, Lyndhurst Funeral Home, Passage Road, St. Michael on Monday, May 28, 2018, where relatives and friends are asked to meet at 10:00 a.m. for the service. The cortege will then proceed to the Westbury Cemetery for the interment. Flowers may be sent to Lyndhurst Funeral Home no later than 7:30 a.m. on Monday.