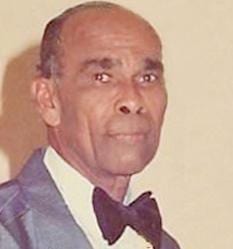 Vincent Edison Moore
MOORE – VINCENT EDISON, aged 85, of "Culebra" Barbarees Hill, St. Michael, entered into peaceful rest on May 21st, 2017. Former Employee of the Tropical Laundry, Country Road, St. Michael.
Companion of Cilia Bernadin. Father of Cheryl and Rosie (both of the U.S.A.), Heather, Karen, Sean, Maria (Lyndhurst Taxi Service), Charles, Orion and Sandra. Grandfather of Tavar (Air Traffic, GAIA), Jared (Member of the Barbados Fire Service Cricket Team), Dwayne, Rico, David, Katrina and 11 others. Great Grandfather of 6. Brother of Colin and Evelyn Moore.Cousin of Pat and the Drayton family.
The funeral leaves Lyndhurst Funeral Home, Passage Road, St. Michael on Thursday, June 08, 2017 for St. Leonard's Anglican Church, where relatives and friends are asked to meet at 2:00 p.m. for the service and interment. Flowers may be sent to Lyndhurst Funeral Home no later than 12:00 p.m. on Thursday. The body of the late Vincent Edison Moore will repose in The Colin Parkinson Memorial Chapel, Lyndhurst Funeral Home on Wednesday, June 07, 2017 from 4:00 – 6:00 p.m.