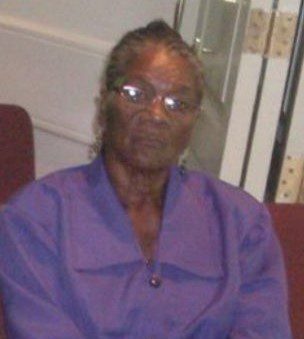 Violet Clarke
CLARKE NÉE DOWNES– VIOLET LORETTA, of Hoytes Village, St. James and formerly of Fire Hill, Rock Hall, St. Thomas. Retired employee of Barbados Water Authority.
Daughter of the late Marie Downes and Cuthbert Shepherd. Widow of Hugh Clarke. Mother of Harold (USA) and Angela (Formerly USA) Downes, Judith Holligan, Marcella Rice, Lana Clarke and the late Mary Downes. Sister of Elaine Lashley (USA), Ethan (Trinidad) and Willoughby Downes, the late Rudolph and Arthur Downes and Adora Boyce. Grandmother of Richard, Charmain, Julia, Ruth, Kelvin, Jason, Stefen, Deyonta, Owana, Alexis, Khieron and 2 others. Great-Grandmother of Declan, D'drean, Danté, Arianne, Kelicia, Justin, Justina, Omarra, Catelya, Malachi, Dashawn, Dashawna, Sergio and 5 others. Great-Great-Grandmother of 2. Godmother of John, Sharon, Gail and many others. Aunt of Judy, Erie, Junior, Janel, Julie, Terry, Timothy, Ron, Ted, Anthony and 4 others. Mother-in-law of Keith Rice, Roger Farley and the late Orson Holligan.
Cousin of Carlotta Taylor, Joyce Sobers, Timothy, Carl and Marion Downes, Allison Bishop, Roy Taylor, Derrick Boyce, Curtis Marshall, the late Ethan Shepherd and many others. Relative of the Downes, Shepherd, Headley, Robbinson, Austin, Richards, Birch, Cheltenham, Barker and Jordan families. Friend of Kenneth Mayers, Nathan Williams, Sylvia Alleyne and many others.
A service of celebration and thanksgiving will be held on Friday, October 6, 2023 at St. Thomas Parish Church, where relatives and friends are asked to meet at 3:00 p.m., followed by the interment. Flowers may be sent to Lyndhurst Funeral Home no later than 12:30 p.m. on Friday. The late Violet Loretta Clarke will repose in the Colin Parkinson Memorial Chapel on Thursday, October 5, 2023 from 4:00 – 6:00 p.m.
The family invites you to view the live streaming of the service; to view, please click here.