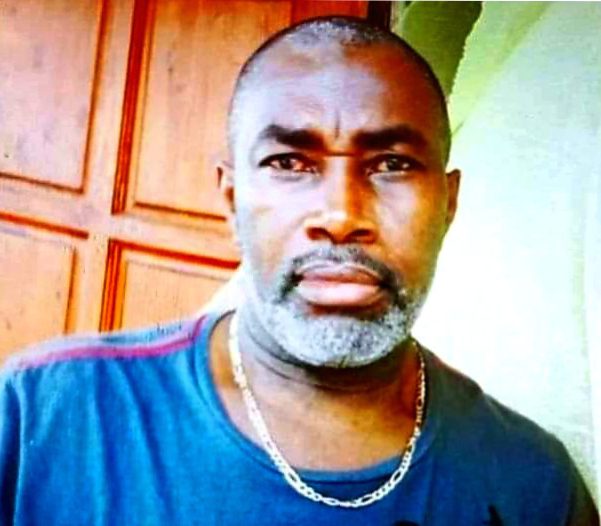 Wendell Jemmott
Sunrise: April 27, 1963 – Sunset: September 11, 2022
JEMMOTT – WENDELL THEODORE, aged 59, of Clermont, St. Michael and formerly of Rock Hall, St Thomas and Hillaby, St. Andrew.
Son of Thelma Jemmott (UK) and the late Richford Mayers. Grandson of the late Eloise Jemmott-Springer. Brother of Anthony Jemmott (UK), Andrew Jemmott and Judy Bowen. Uncle of Tara, Jayden and Toria Jemmott. Nephew of George and Grantley Jemmott (UK), Rev Anderson, Franklyn, Sangene and Cameron Jemmott, Angela (Val) and Patrick Springer, Berkeley Jemmott and the late Verna Neville and Seibert Mayers (Son-Hall). Brother-in-law of Sylvia Jemmott (UK). Cousin of Angelica, Jason and Adrian Jemmott (UK), Ryan and Andre Phillips, Tricia, Bryan and Barry Springer (USA), Corrine Henry, Marlon (Teacher) and Tyson Wilson, Sophia Small, Erin Watson, Shabree Jemmott (Teacher), Fernando, Kimberley Springer, Wendy, Sheena (USA), Mayers and many others. Friend of Beris, Margaret, Sonia, Winston and many others.
A service of celebration and thanksgiving will be held on Thursday, October 6, 2022 at the Western Light Church of the Nazarene, Oxnards, St. James where relatives and friends are asked to meet at 10:00 a.m. for the service. The cortege will then proceed to St. James Cemetery for the interment. Flowers may be sent to Lyndhurst Funeral Home no later than 7:30 a.m. on Thursday. The body of the late Wendell Theodore Jemmott will repose in the Colin Parkinson Memorial Chapel, Lyndhurst Funeral Home on Wednesday, October 5, 2022 from 4:00 – 6:00 p.m. Kindly note that all COVID-19 protocols will be in effect.
The family invites you to view the live streaming of the service; to view, please click here.