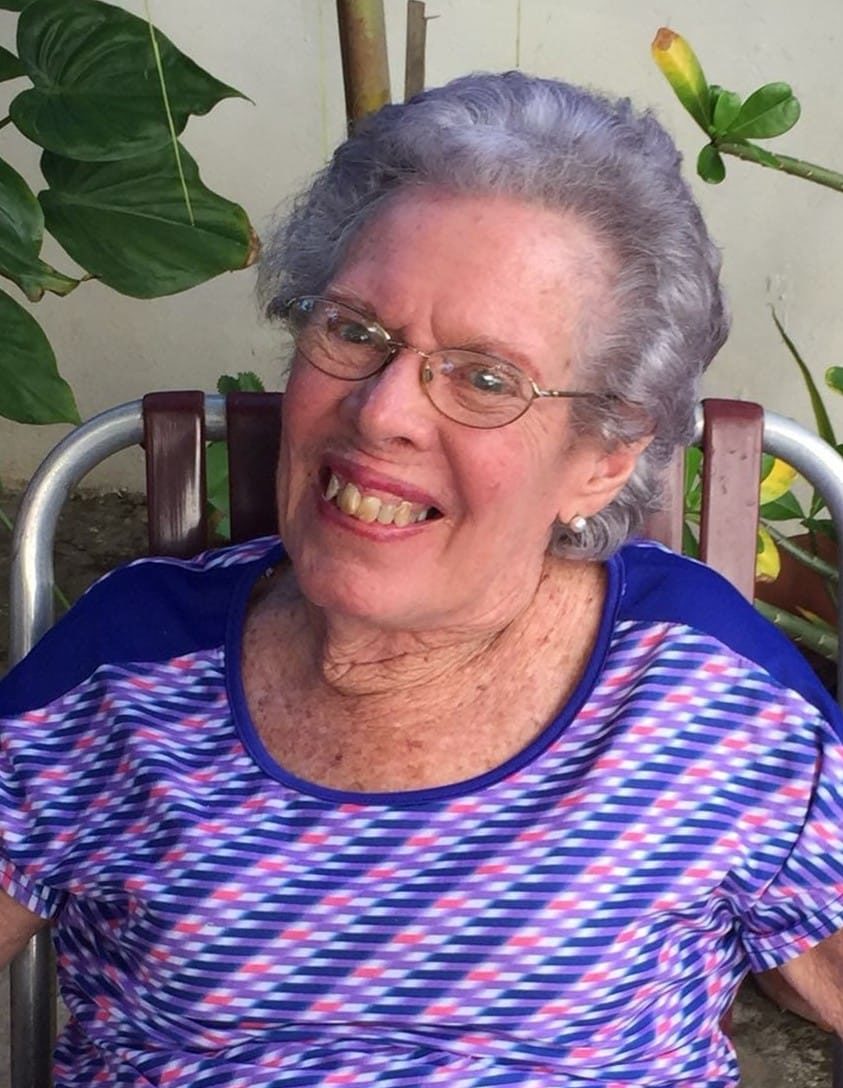 Wendy Sisnett
SISNETT – WENDY ETHEL, age 89, late of "Pee Jays", Maxwell Coast Road, Christ Church entered peacefully into rest on Sunday April 16, 2023.
Wife of the late Edward William Sisnett. Mother of Kathy Richards (Chris), Christopher Sisnett (deceased), William Sisnett and Nicole Hunte (Philip, deceased). Grandmother of Kristie (Julian), Melanie (Jason), Dominique (Justin), Chris (Chloe), Joseph, Jacob, John, Daniel and Nicholas. Great-Grandmother of Alexis, Ethan, Lucie, Evan, Nina and Nora. Sister of Joclyn Bushe (Trinidad) and Patrick Potter (deceased). Aunt of Judy, Jennifer, Stephen, Susannah, James, Caroline and Charles. Sister-in-law of Harry Bushe and Avril Potter.
A memorial service of celebration and thanksgiving will take place on Monday, May 8, 2023 at St. Dominic's Roman Catholic Church, where relatives and friends are asked to meet at 10:00 a.m. Mourning colours optional. In lieu of flowers, donations to St. Dominic's Care Ministry would be graciously accepted.
The family invites you to view the live streaming of the service; to view, please visit St. Dominic's Roman Catholic Church's Youtube Channel .