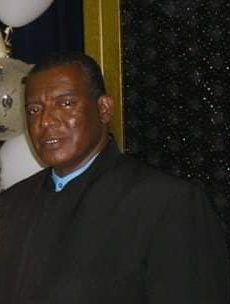 Wilbert Forde
WILBERT OSCAR FORDE, aged 66, of Maxwell Plains, Silver Hill, Christ Church, entered into rest on February 28, 2022.
Son of Mildred Forde (USA) and the late Adolphus Forde (Vauxhall, Christ Church).
Father of Veronique Yarde-Green, Davey, Dave and Rose-Marie Forde and Sherry-Ann Springer, nee Latchman-Forde.
Grandfather of Destiny Forde.
Brother of Margaret Clarke, Marie Forde and Judy Ifill.
Uncle of Judith Forde Gittens, Vernon, Henry, Mardell and Neil Forde and Sabrina Ifill.
Cousin of John, Joseph and Colin.
Friend of Harriette Haynes and Tori-Ann Browne.
The body of the late Wilbert Oscar Forde will repose in The Colin Parkinson Memorial Chapel, Lyndhurst Funeral Home on Wednesday, April 06, 2022 from 9:00 – 11:00 a.m.