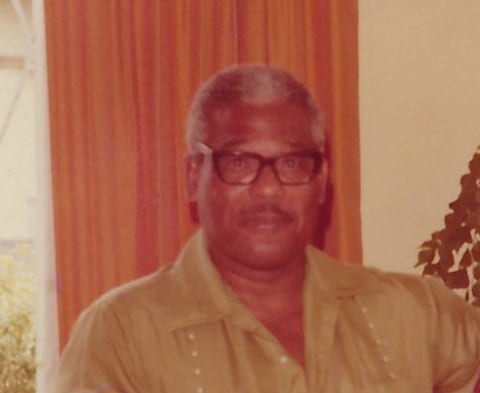 William Eric Armstrong
WILLIAM ERIC ARMSTRONG, a retired economist, of Pleasant View Road, Cave Hill, St. Michael, entered peacefully into rest on Sunday, September 16, 2018, at a Worthing, Christ Church residence, where he resided for the last three and a half months of his life.
Father of Nichola Armstrong (Trinidad).
Long-standing friend of Inez Hinkson, Ermine Bostic, Edlah Bellamy and her children.
Special friend of Veetland Smith.
Brother of the late Tom, Alice and Gwennie Armstrong.
Loyal friend of Sir Keith Hunte, Nigel Barrow, Sir Frank Alleyne, Sir Woodville Marshall, Monica Leslie, John Matthews, Ian Archer, Hutson Mottley and many others.
Special thanks to caregivers Catherine Chandler, Kelly-Ann Archer, Tonia Blackman, Charity Bryant and Tetiana Skeete all led by Nurse Jenny for their around the clock nursing care and also to Eric's medical doctors.
A service of praise and thanksgiving for the life of William Eric Armstrong will be held on Thursday, September 27, 2018, at 10:00 a.m. at the Chapel of Coral Ridge Memorial Gardens, The Ridge, Christ Church, followed by a private cremation. No flowers by special request.