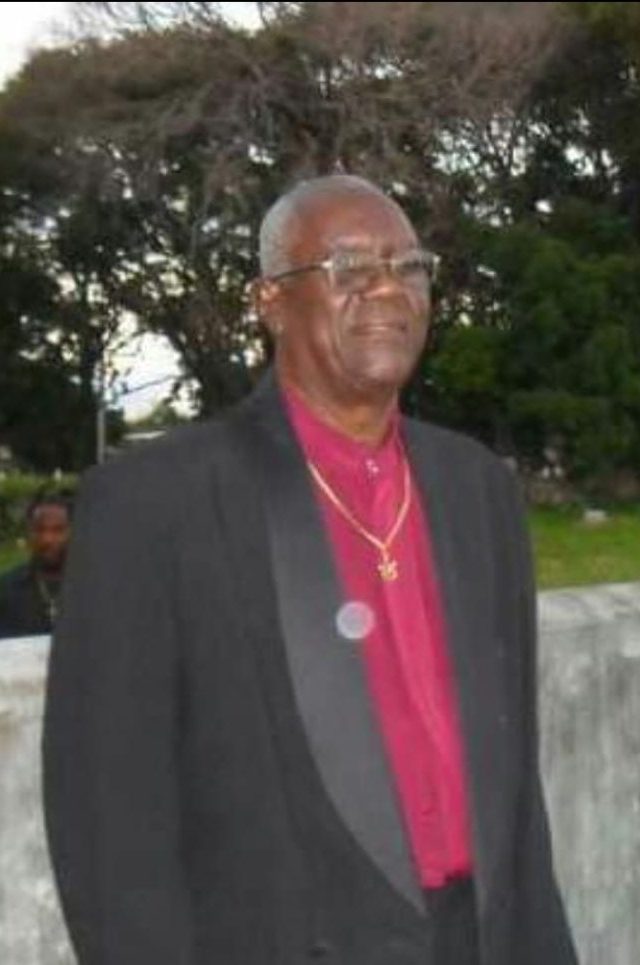 Winfield Quintyne
WINFIELD ALONZO QUINTYNE, of Mahoe Circle, Union, St. Philip entered into rest on February 22, 2023.
Son of the late Gwendolyn Quintyne.
Father of Judy Smith, Marcia Brathwaite-Edwards, Pearson Quintyne, Dawn and Chereda Grannum, Paul Ferdinand and the late Lynette Quintyne.
Grandfather of Corey, Chris, Keshon, Akiel, Ty and Xavier.
Brother of Wilma, Maurice, Lester and Merle.
Uncle of Sonia, Michael, Anne, Marcelle, David, Peter, Juliet, Vasco, Kelvin, Albert and Vere.
Cousin of Llewellyn and Beverley Arthur, the late Anthony Walrond.
Father-in-law of Reginald Smith, Cosmo Edwards and Michelle Quintyne.
Brother-in-law of Merlin Pinder and Sylvia Bynoe.
Relative of the Quintyne, Maughn and Walrond families.
Friend of Bruce Watson, Eglan Goddard, Alrick Maxwell, the Members of St. Mark's Old Scholars and the Staff of Barbados Water Authority.
A service of celebration and thanksgiving will be held on Tuesday, March 14, 2023 at St. Mark's Anglican Church, where relatives and friends are asked to meet at 3:30 p.m. for the service, followed by the interment. Flowers may be sent to Lyndhurst Funeral Home no later than 12:00 noon on Tuesday. The body of the late Winfield Alonzo Quintyne will repose in the Colin Parkinson Memorial Chapel, Lyndhurst Funeral Home on Monday, March 13, 2023 from 4:00 – 6:00 p.m.
The family invites you to view the live streaming of the service; to view, please click here.