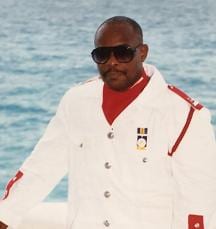 Winzel Arley Selman
SELMAN – WINZEL ARLEY, of Brooklyn, New York, United States, entered into peaceful rest on July 14, 2017.
Son of Late Hilda Selman and Cranston Weatherhead. Beloved father of Latoya Miller. Stepfather of Angeline Miller and Wavyne Belance. Grandfather of Kayla Miller, Sarai Sandiford, and Arielle Miller-Davis. Brother of Clifford "Tony" Selman. Friend of Sub-officer 25 Arlington Kellman, Division Officer Leroy Mayers and the late Sub-officer 8 Luther Jordan. Relative of Heather Browne, Weatherhead, Browne, Gill, Selman and Miller families.
The funeral leaves Lyndhurst Funeral Home, Passage Road, St. Michael on Wednesday, August 02, 2017 for Rices Methodist Church, Rices, St. Philip, where relatives and friends are asked to meet at 2:00 p.m for the service. The cortege will then proceed to Coral Ridge Memorial Gardens for the interment. Flowers may be sent to Lyndhurst Funeral Home no later than 12:00 p.m. on Wednesday.