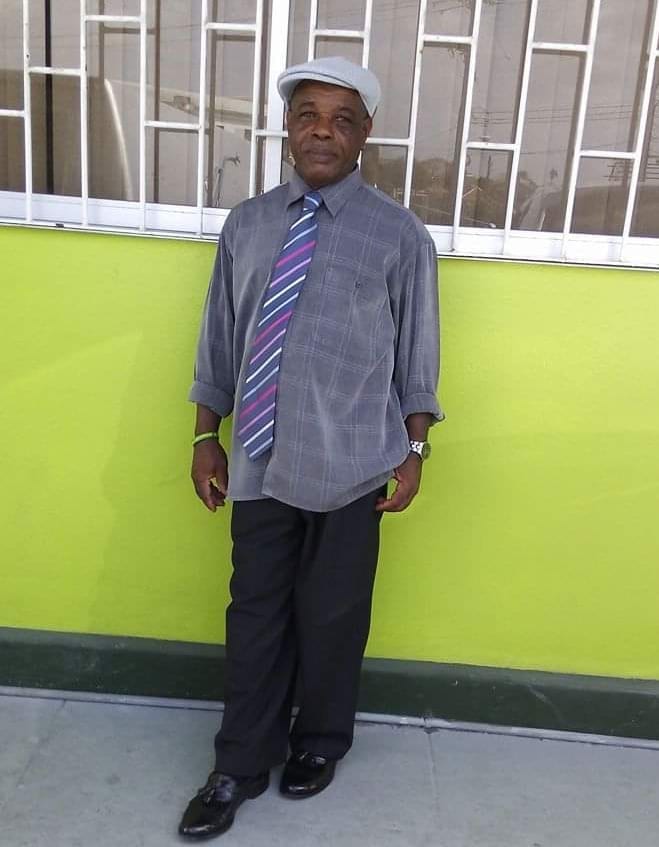 Woosley Weekes
WEEKES – WOOSLEY SPENCER, better known as "Shortie" of Licorish Village, My Lord's Hill, St. Michael, entered into rest on September 26, 2019. Former Carpenter for Rayside Construction.
Son of the late Clovis and Marjorie Weekes. Father of Radcliff Marshall, Kilah Weekes, Tiffany Alleyne and Shakem, Shaniqua, Shakir and Shaquon Blunt. Grandfather of Javon Jones, Talibah and Rodiqueo Boyce, Taraj and Ebony Bowen and Shakiah Weekes-Straker. Brother of Gilda Brown and Antoinette Weekes (both of U.K.), Desmond and Sylvester and the late Delano Weekes. Uncle of many. Friend of Cecil White, Robert Lashley, Steven Prince, Eric White, Yvonne Taylor, James Small, Malcolm White, Manny Blenman and Shelly Boucher, Goalkeeper Bar and many more. Relative of Taylor family.
The funeral leaves Lyndhurst Funeral Home, Passage Road, St. Michael on Tuesday, October 29, 2019 for Belmont Methodist Church, My Lord's Hill, St. Michael, where relatives and friends are asked to meet at 2:00 p.m. for the service. The cortege will then proceed to Westbury Cemetery for the interment. Flowers may be sent to Lyndhurst Funeral Home no later than 12:00 p.m. on Tuesday. The body of the late Woosley Spencer Weekes will repose in the Colin Parkinson Memorial Chapel, Lyndhurst Funeral Home on Monday, October 28, 2019 from 2:30 – 3:30 p.m.