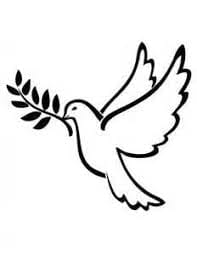 Yilma Maneta Hinds
YILMA MANETA HINDS, affectionately known as "May May", late of Belleview Gap Waterford Land St. Michael and formerly of 7th Ave New Orleans St. Michael entered peacefully into rest on November 03, 2018 at the age of 72.
Wife of Dacosta Althelston Hinds.
Mother of Antonio Hinds (USA) Juliette Bartlett (Purity Bakeries) Ron, Robert and Kelsey Carrington.
Grandmother of seven (7).
Great Grandmother of three (3).
Sister of Neville and Ingrid Carrington.
Aunt of Natalie Pierce Davis, Penolope Maughn, Sonia Hall and 12 others.
Great Aunt of thirty-four (34).
Great Great Aunt of ten (10).
Sister-in-law of Selvo Burke and Marilyn Mayers.
Mother-in-law of Mrs. Shirley Hinds (USA), Mr. Anderson Bartlett and Ms. Samantha Goodman Taylor.
Dear Friend of the Abundant Life Assembly family, Barbados Workers Unions retirement group, Gloria Arthur and many others.
The funeral leaves Lyndhurst Funeral Home, Passage Road, St. Michael on Monday, November 12, 2018, for Abundant Life Assembly, Lower Bank Hall Main Road, St. Michael, where relatives and friends are asked to meet at 10:30 a.m. for the service. The cortege will then proceed to Westbury Cemetery for the interment. Flowers may be sent to Lyndhurst Funeral Home no later 8:00 a.m. on Monday. The body of the late Yilma Maneta Hinds will repose in the Colin Parkinson Memorial Chapel, Lyndhurst Funeral Home, on Sunday, November 11, 2018, from 4:00 p.m. to 6:00 p.m.